Business Covid-19 testing
HELPING THE WORLD GET BACK TO WORK
Unilabs is partnering with businesses of all scales and enterprises, so that teams can return to smarter, safer working environments. Some of the highlights of our work are provided here. If you would like your business to be part of our innovative, customized response to COVID-19, contact us at covid.testing@unilabs.com
The first to create a Drive-thru model in Europe.
Unilabs was the first in Europe to open a Drive-thru testing service in Europe, starting in Portugal and spreading quickly from there. This innovative solution allowed us to help reduce the flow of suspect cases to hospitals, and equally importantly offered customers safety and comfort during the screening process and full confidence in the execution and analysis of tests.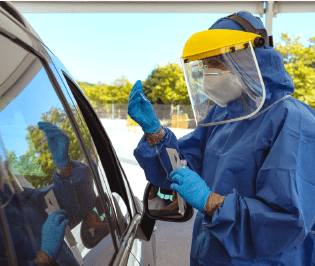 FRANCE
Dual Drive and Walk-thru units in record time.
Unilabs already operates over 60 mobile «Drive and Walk-thrus» in France, allowing anyone with, or without car to be safely and swiftly screened in a controlled environment. See our map for other locations where our Walk-thru and Drive-thru testing services are available.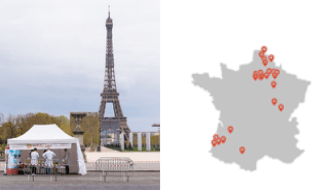 NETHERLANDS 
Unilabs' « sample at home » system is a safe and convenient solution that can be ordered online.
Your employees and customers can easily collect and safely despatch their own sample from the security and convenience of their home.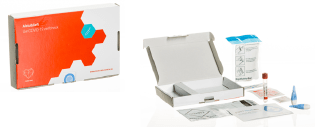 PORTUGAL
Unilabs is the partner of the Portuguese football league
For the Liga to reopen on June 4th, Unilabs rolled-out a huge-scale screening programme in two waves. Comprehensive testing of all involved parties was vital.
We tested:
Premier League & Clubs – athletes, staff & family
Football League organizers – staff, referees etc.
Third parties: TVs, Stadium Advertisers
Our customized "Safe Return" programme included:
Testing for pre-trainings, 72 hours and 24 hours before every single game
All results are anonymized, with reports sent to each Football club Medical Department, League Association & and Healthcare State Agency
We've processed 13,000 tests so far…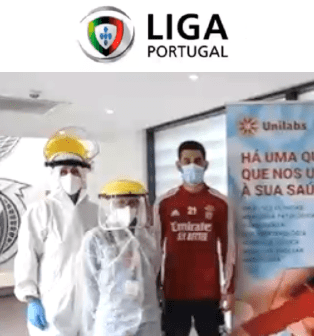 SLOVAKIA
In Slovakia, our local team has been testing more than 800 people among management, players and family members of the Slovak Ice-Hockey Association, the Dac Dunajská Streda Football Club, as well as the Slovak National Volleyball & Beach-Volleyball teams.