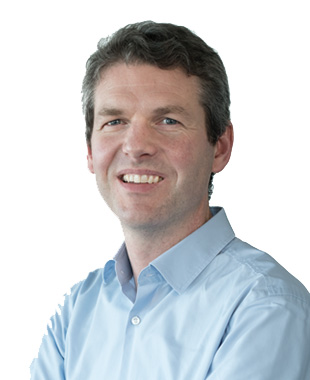 Pieter Van den Steen
Chief Commercial Officer
Pieter Van den Steen joined Unilabs in October 2017 as Chief Commercial Officer.
Pieter has spent his career mainly in medical device companies and has been successful in entrepreneurial environments and large companies.
He has first-hand and international experience as a Chief Commercial Officer with high business expertise, curiosity and a flair for teamwork. At Jenalve Technology, where he was Chief Commercial Officer and General Manager, he implemented global change to positively influence revenue, market intelligence and customer satisfaction. Prior to this role, Pieter worked at Boston Scientific Corporation where he led the European Endovascular division and before that, was General Manager for the Benelux.
Pieter has a Masters Degree in Applied Economics (Antwerp, 1992), a Bachelors Degree in Natural Sciences (Antwerp, 1998) and holds an MBA from INSEAD (Fontainebleau, 2002). Mr. Van den Steen was born in 1970 and is a Belgian citizen.