Pathology Diagnostic Services
With more than 260 pathology specialists on hand, we provide a true Doctor-to-Doctor approach that is key to sharing our extensive expertise and helping you to make accurate and timely diagnoses.
What we do
With more than 260 Unilabs pathologists in labs across Europe, Unilabs provides total solutions in histopathology and cytology for a wide variety of healthcare professionals.
Our services allow easy access to specialist and subspecialist expertise.  The scale of our network guarantees you access to a large base of pathology specialists across Europe. Our pathology portfolio includes:
Clinical pathology
Cytology
Flow cytometry
Online pathology
In some locations our actionable reports include personal password-protected access to a web-based portal, allowing you and your patients to securely view results online.
Unilabs operates to all scales of pathology service, collaborating with governments on national screening programs, while also assisting clinics and hospitals by managing in-house services and facilitating quick, effective treatment decisions for tens of thousands of healthcare professionals across Europe.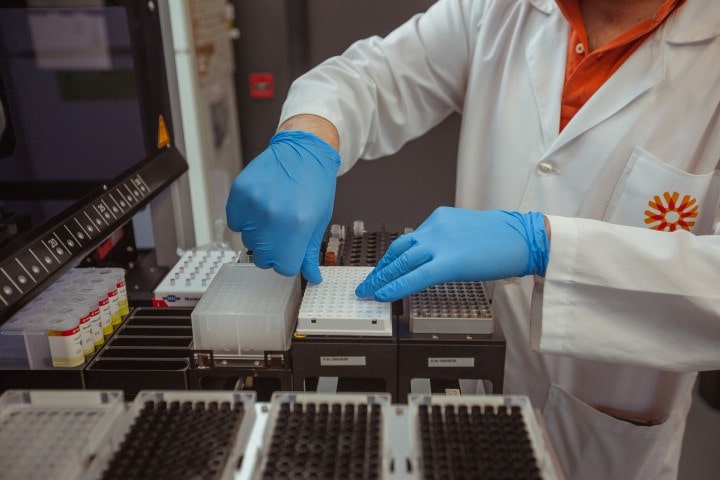 Our highly specialised staff help you make a difference for your patients
With an ever-higher demand on pathology services and a clear shortage of pathology professionals, our vast network is stepping up to help healthcare professionals face this challenge by embracing digital pathology.
The digitalisation of our pathology services, currently underway, will connect all our labs across Europe, allowing for:
Further specialisation, improving quality and increased capacity to ensure fast turnaround of cases

Better access to field experts regardless of their or your location

Remote diagnostics with flexible schedules and reporting locations

Innovative AI and CAD pathology services
Whatever your pathology needs are, our staff are there to help you and your patients get the accurate and timely answers you need.
Over
260 pathologists
across Europe
Our accredited lab in central London is
the largest independent provider of cellular pathology services
in the UK