Personalised Diagnostics
We offer advanced, highly personalised tests that help you and your doctor tailor treatments and take informed decisions
As a leader in diagnostics, Unilabs aims to be at the heart and start of all effective treatment decisions. Increasingly, such decisions are based on an individual's unique genetic make-up.
What we do
Across the Unilabs network, we have several Centres of Excellence that offer you and your doctor access to innovative personalised diagnostics.
These highly-targeted tests cover a wide variety of disciplines from IVF, fertility and pregnancy-related diagnostics to complete health assessments.
Our Centres of Excellence offer industry-leading expertise that can help assess a patient's likely response and/or sensitivity to specific drugs. Working in close collaboration with caregivers across the globe, Unilabs has been able to help identify better, more personalised treatment options for thousands of patients.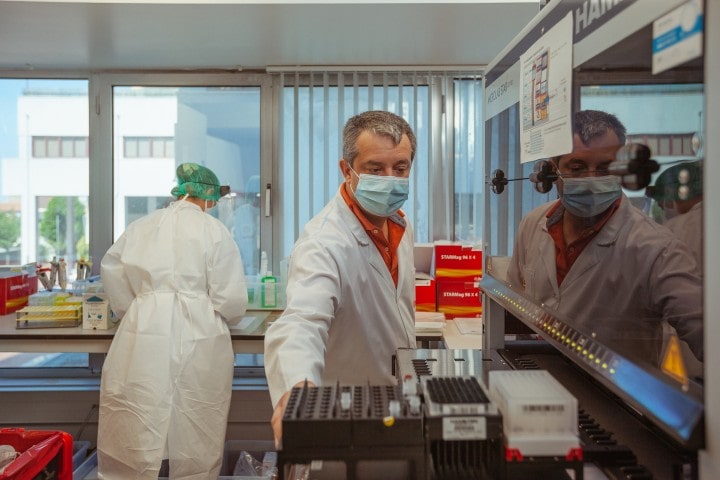 Our Centres of Excellence offer advanced personalised diagnostics to provide better, more personalised care.
We are proud to offer one of the largest genetic diagnostic portfolios in Europe.
This provides you and your caregiver access to personalised diagnostics for the treatment and monitoring of genetic, chronic, infectious diseases.
We also offer an extensive catalogue of diagnostics that can help in the early detection, management and personalised treatment of cancer.
Unilabs Centres of Excellence
Our international Centres of Excellence include:
We perform
5,000 IVF treatments
annually
We offer a catalogue of more than
4,300 tests