Blood and Sample Collection
Unilabs is a leader in diagnostic services, and the largest part of our varied workload is examining the samples patients like you provide to us.
What we do
When your caregiver decides more information is needed to diagnose or treat you, a chain of events begins.
The chain starts with a sample from you: it may be blood, urine or other body fluids. These are analysed using high-speed machines that can assess hundreds of samples at once.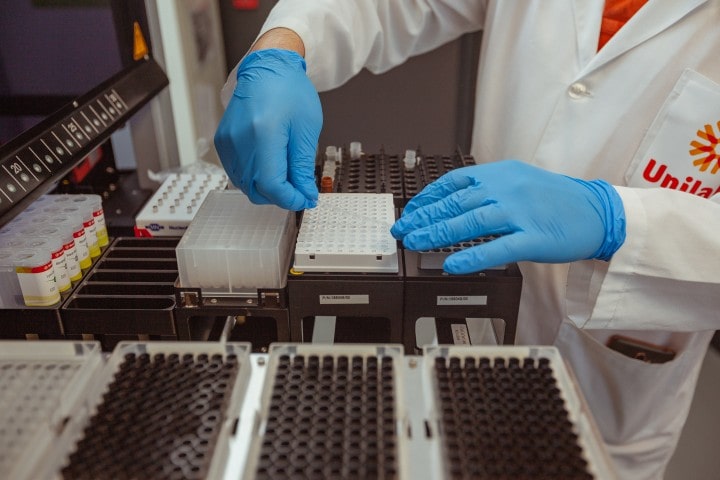 Our Staff are dedicated to ensuring the whole process revolves around you
Our staff are dedicated to ensuring the whole process revolves around you, with the best care for you in mind. If we are collecting a sample from you, your experience might look like this:
Ultimately, Unilabs exists to give you and your caregiver the answers that lead to the best possible care.
Our Laboratory medicine services include a wide range of disciplines from clinical biochemistry to molecular biology. Here are some of the Diagnostic services we offer:
Clinical biochemistry
Haematology, coagulation
Microbiology
Special chemistry
Serology
Immunology
Transfusion medicine
Nuclear medicine
Molecular biology
Drug abuse testing
Therapeutic drug monitoring
Point of care testing
Genetic testing
We perform more than
210 million laboratory tests
per year
We have
1,340 medical doctors
across Unilabs.
We operate
200 laboratories
internationally