THIRD PARTY CODE OF CONDUCT
Unilabs is committed to conducting its business with the highest standard of integrity, in compliance with applicable laws, and while adhering to our values. We expect and count on our third parties to do the same.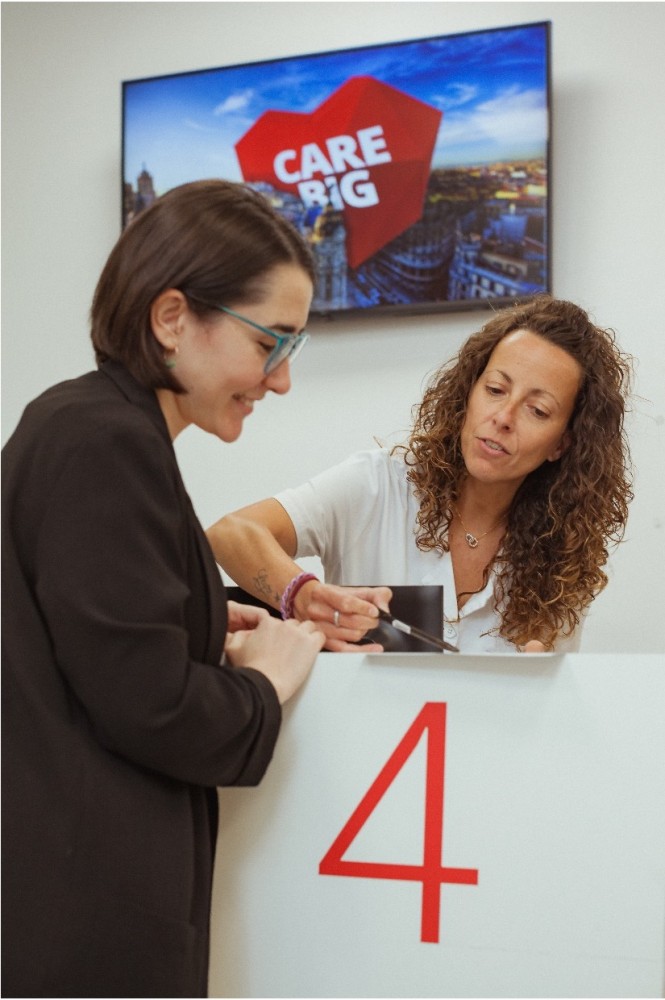 1. OUR ETHICAL STANDARDS
As a leading diagnostic provider in Europe, Unilabs aims to operate with the highest ethical standards. This is vital to our reputation and our success as a company.
We are committed to CARE BIG, which means that we do what is right, simply because it's right. We conduct our business in compliance with applicable laws and regulations, while adhering to our core values of loyalty, integrity, unity and transparency.
We expect and count on all our third parties to adhere to the same standards of behaviour.
For the purposes of this policy, our "third parties" are those parties who perform services for or on behalf of Unilabs. Third parties therefore include our joint venture partners, agents, representatives, intermediaries, service providers, advisors, and contractors.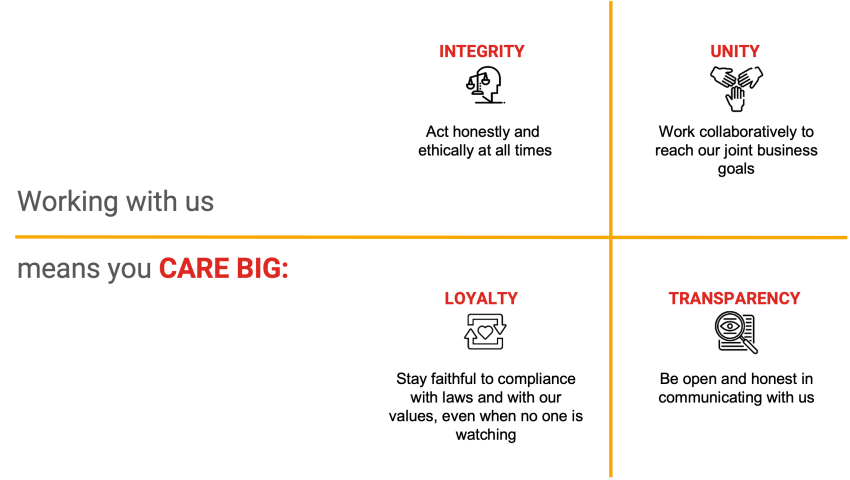 Integrity 
Acting honestly and fairly is our North Star in everything we do. Our third parties are expected to act honestly and fairly, avoid any fraudulent behaviour, bribery and other corrupt practices, stay away from dealing with proceeds of crime or terrorist financing, and compete vigorously but fairly.
Loyalty
We insist you stay firm to our corporate values even when encountered with challenging situations. Our third parties are expected to honour their commitment to our company's values even when nobody is watching.
Unity
We work with our third parties as one team. Our third parties are expected to collaborate proactively with us to achieve success, be trustworthy and build trust with our team, be accountable for failure as well as success, and not seek to blame others.
 
Transparency
In building healthy and sustainable relationships we believe in openness in all our interactions. Our third parties are expected to engage with us in open and transparent communications, ask questions and raise their concerns with us immediately.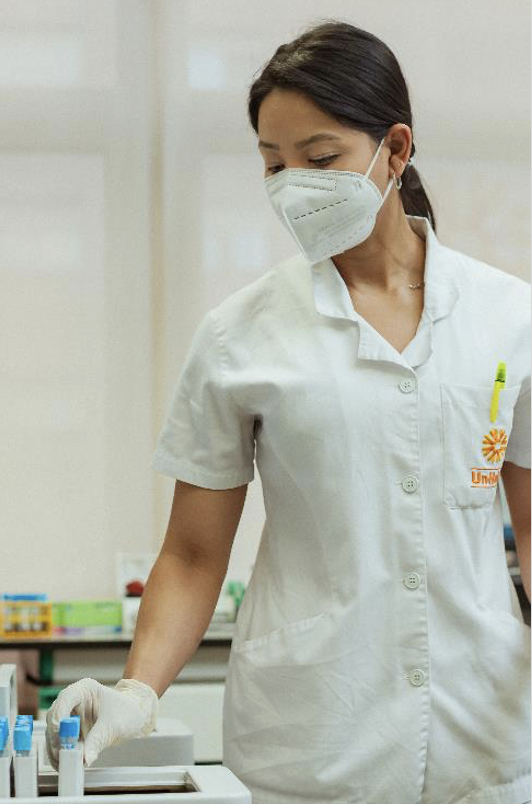 4. YOUR COMMITMENT
When agreeing to work with or for Unilabs, or on our behalf, you commit to:
comply with all applicable laws, regulations, as well as with our values;
take all necessary actions to ensure that your team members who are engaged with us understand, integrate and apply our values in their day-to-day work;
provide all necessary trainings to your employees to ensure they live up to your commitment to us. At your request, we are happy to discuss whether Unilabs may be of any help with making our training program available to your employees;
report to us immediately any suspected violations of applicable laws or regulations which may have occurred in relation to your engagement with us;
report to us immediately any suspected violations of applicable laws or regulations involving Unilabs' employees or any third party engaged with us;
allow Unilabs to conduct reasonable audits, reviews or investigations to ensure your compliance with this Code of Conduct and to review potential violations.
These commitments form part of any agreement between you and Unilabs.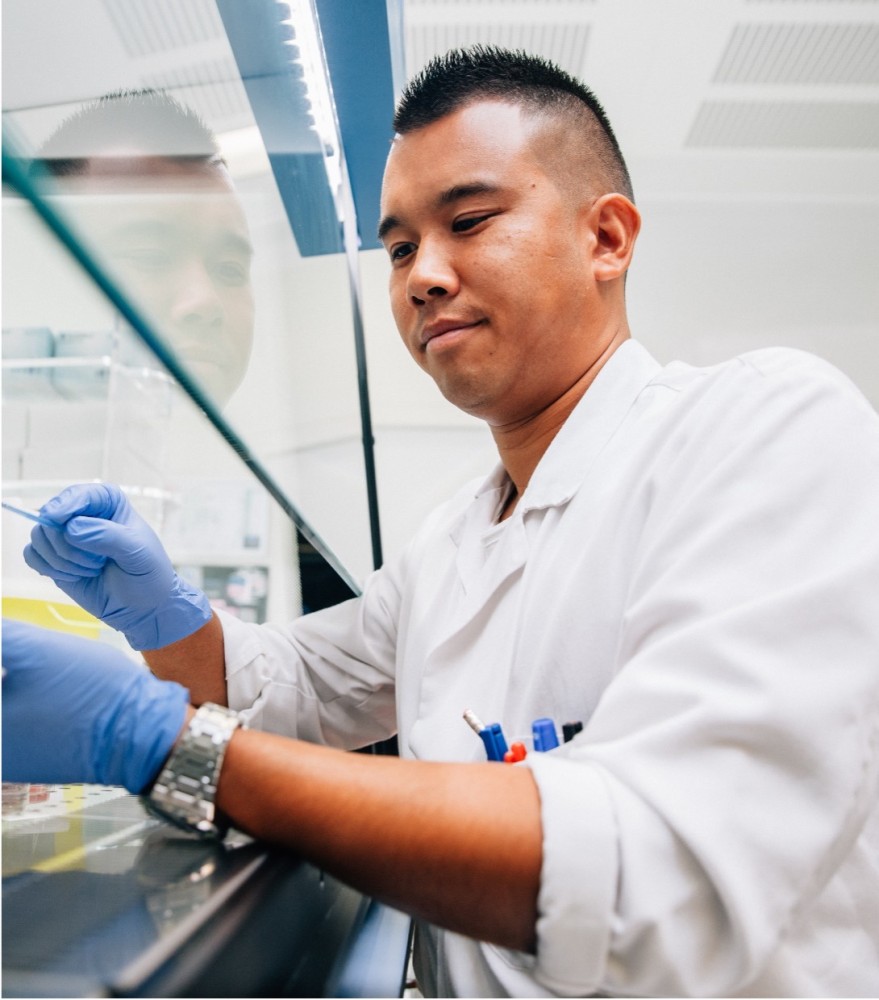 5. CONSEQUENCES OF FAILURE
Failure to comply with your commitments as per this Code of Conduct may lead to severe consequences, including termination of our business relationship or changes to their terms and conditions.
In the event of your failure to comply with your commitment as per this Code of Conduct, Unilabs may withhold any payment or other obligation towards you. Unilabs may also seek damages and take any other legal action it deems appropriate.