What is a COVID-19 Serology (Antibody) Test?
A COVID-19 serology test detects human SARS-CoV-2 antibodies. This test determines whether a person has ever been infected with COVID-19, and therefore whether they may have a degree of potential immunity.
Serology refers to the study of antibodies in human fluids, most frequently found in the blood. Antibodies are the proteins produced by the body to recognise and fight off infections, including bacteria and viruses.
Serology testing is a great way to determine which members of a population (such as a workforce) have previously had COVID-19 infection, and therefore might have some immunity to reinfection.*
A serology test is different to a PCR test, which tests for current infections; you can read more about PCR testing here.
How is a COVID­19 
Serology Test Taken?
COVID-19 serology tests involve taking a blood sample to check for coronavirus (SARS-CoV-2) antibodies.
Blood is extracted with a venous blood draw, i.e. usually blood taken from one of your veins. This blood sample is then taken for testing and analysis by doctors in a medical lab.
The Unilabs Serology Testing Experience
At Unilabs, our dedicated and attentive staff make sure the whole process of receiving the test revolves around you.
We are experts at dealing with all aspects of serology testing, from managing anxiety around needles to clearly explaining the procedure. We want to give you the most comfortable experience possible.
What happens during a Unilabs COVID-19 Serology test?
Depending on your chosen location, you are either greeted by receptionists at one of our centres, or we go directly to your door
We carefully collect your blood sample whilst ensuring you are relaxed, informed and comfortable
Your sample is swiftly delivered – usually by courier - to the nearest testing laboratory
Once at our lab, your blood sample will be processed and analysed by one of our experienced lab technicians
After analysis, we relay the test results to you immediately via your preferred means of communication.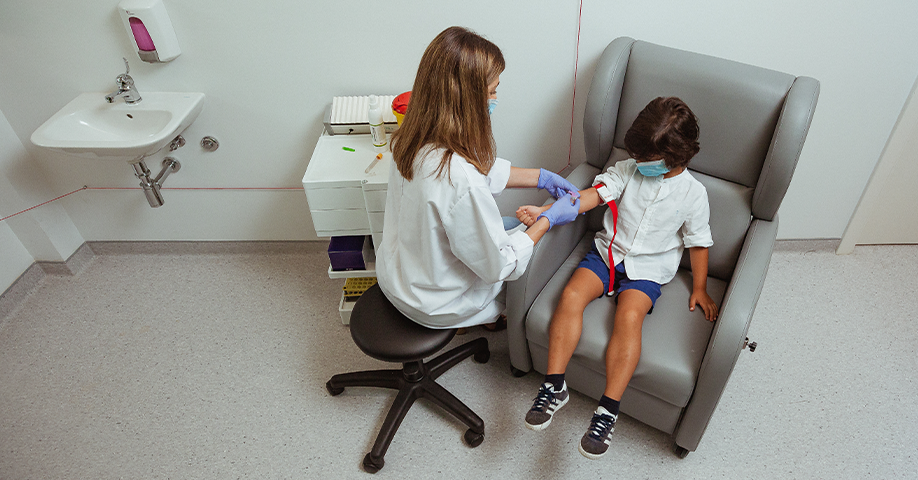 Understanding Your COVID-19 Serology Test Results
There are 3 possible outcomes you may receive from a COVID-19 serology test:
1. Positive SARS-CoV-2 antibody serology test result
2. Negative SARS-CoV-2 antibody serology test result
3. Void serology test result
Here is what each outcome means:
What a Positive COVID­19 Serology Test Means
A positive serology test result means that the test has detected some SARS-CoV-2 (COVID-19)antibodies in the blood sample. This means it is probable that you have had coronavirus before (even if you were asymptomatic). It is not possible to determine exactly when you might have been infected.
Remember, having previously had COVID-19 is not a guarantee you are immune to future re-infection from coronavirus. You should continue to observe all possible precautions to avoid contracting and spreading the virus in your community and/or workplace.
What a Negative COVID­19 Serology Test Means
A negative serology test result means your test has not found any COVID-19 Coronavirus antibodies. This means it is unlikely that you have previously contracted coronavirus.
However, a negative serology test result does not guarantee you have never had coronavirus at some point. It is widely believed that antibodies to COVID-19 diminish over several months, so it's possible you may have once had antibodies, but had not retained enough of them to be detected at the time of the test.
What a Void COVID­19 Serology Test Means
A void serology test means this specific test could not return a usable result, but thankfully, this does not happen very often. Most void results are due to a fault with the testing kit, but they can also happen in instances where ruptured blood cells, during transport, spoil the testing sample. This unfortunate occurrence means you will need to take the serology test again to receive a result.
In such a circumstances, we will do our utmost to rearrange another test for you in the quickest, and most convenient manner.
How Long Do COVID-19 Serology Test Results Take?
The typical time taken to deliver serology test results is 2-3 days, but it can be slightly longer in some cases.
Circumstances which could lead to a longer timeframe include your sample collection location and the workload of your testing laboratory. Unilabs always works hard to provide your serology test results as quickly as possible, provided the integrity of the procedure is not compromised. We will always do our best to inform you of any unexpected delays, so you can plan accordingly.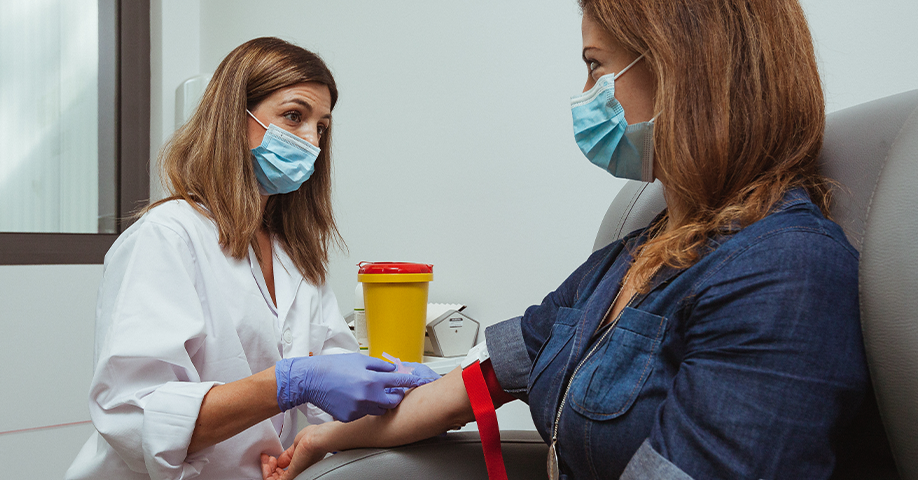 Who Should Get a COVID-19 Serology Test?
Serological tests can identify previous infection or vaccination against SARS-CoV-2 (COVID) virus. It is also worth remembering that around 1 in 10 people will not produce antibodies, neither post-infection nor post-vaccine, so serology will not pick up all cases of previous COVID.
Serology testing has been recommended by the IFCC in the following instances:
Can support molecular testing (i.e. LAMP and PCR testing) which has been negative in persons who are still experiencing COVID-like symptoms for more than 14 days
Can support where molecular testing may be persistently positive well after infection has appeared to have resolved
To support any previous diagnosis in children where there is a chronic inflammatory condition
For public health information by the authorities
Serology testing is NOT recommended in:
Persons with early stage COVID infection (less than 14 days)
Can I Take a Serology Test after COVID-19 Vaccination?
Yes. A serology test can still indicate whether you were infected by COVID-19 in the past. The antibodies developed by your body several weeks after a coronavirus vaccination are different to the ones that the serology test detects. So to test for these, you may be required to take a different serology test than standard.
For more information on serology testing please contact Unilabs today and we will be happy to assist you.
*N.B. data is still emerging about how antibodies contribute to COVID-19 viral re-infection rates.